Who We Are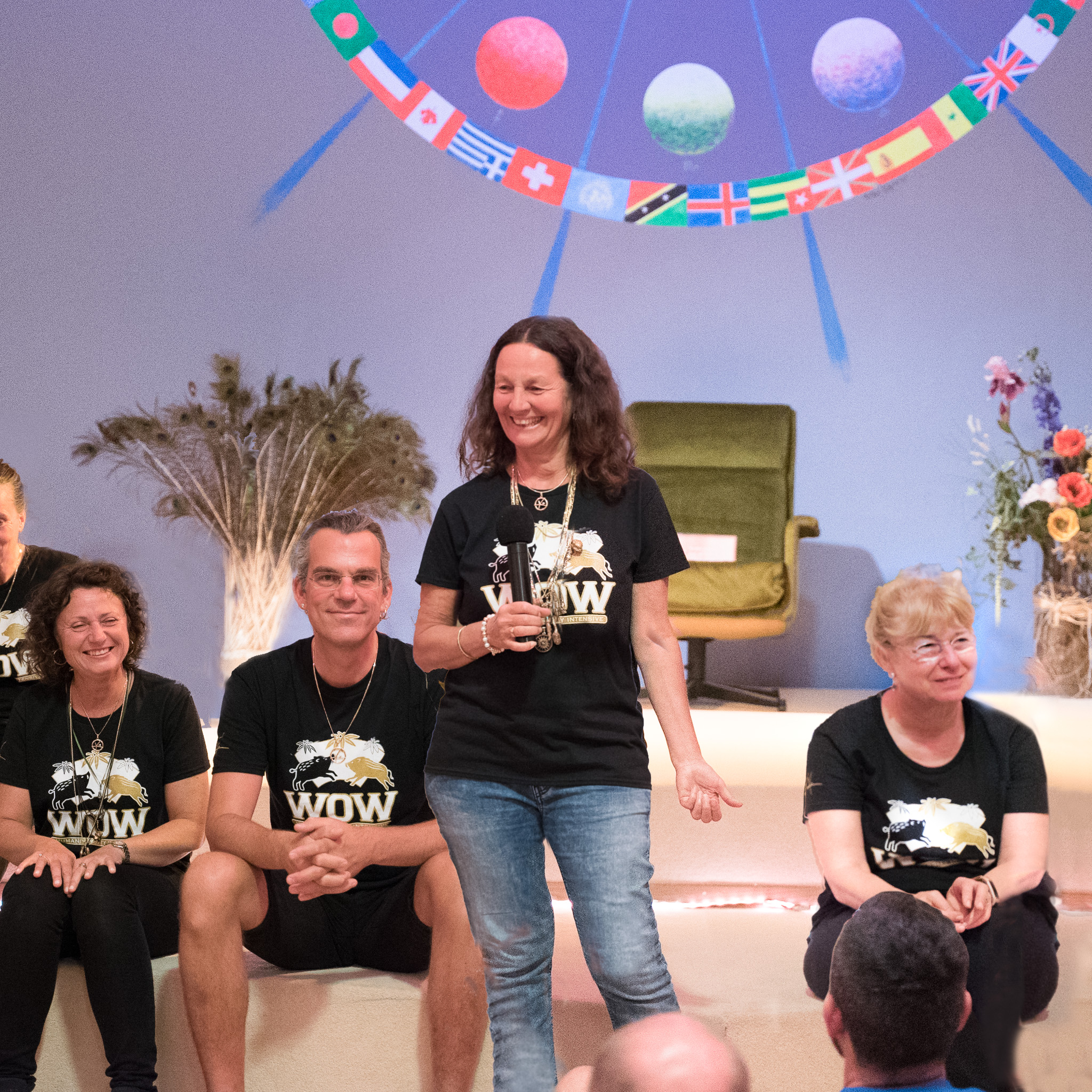 The Humaniversity is an experiential school for personal growth, therapy and professional development with more than 40 years of experience.
If you are struggling with your personal situation, or simply want more from life, we are dedicated to support you in reaching your goals.
We are an experiential school. Instead of using books or power point presentations, you learn directly through your own personal experience and you get to immediately apply your new understanding.
We are a therapeutic community running 24/7. You get a constant immersion in the program and the support exactly when you need it. Being part of a peer group will naturally ease and accelerate your progress.
We are using unique and innovative techniques. Developed from four decades of communal, group and individual therapy programs, our hands-on and sometimes out-of-the-box techniques guarantee meaningful and impactful experiences that motivate change and meet your psychological needs.
We welcome you to stay for some days, weeks, months or a year. As we are a resident therapeutic community, we offer short- as well as mid- and long-term programs to suit your personal needs.
Our Strength: Communal Living
Fundamental to our work is our community – we live and work together in a mutually supportive environment, because that's what we value and enjoy. This unique combination of experienced therapists from all over the world, established community members and new participants serves as a safe and interactive base for growth and healing to take place.
It is the community that makes sure that courses can happen and people are welcomed. Our resident therapists share the work needed to make the Humaniversity into a home for ourselves and every guest that arrives.
Working with People for a Better World since 1978
The Humaniversity was founded in 1978 by American-born Veeresh D. Yuson-Sanchez, an outstanding therapist and educator, who was prominent for his work within the human potential movement especially throughout Europe.
The philosophical aim of the Humaniversity is 'working with people for a better world'. It regards emotional isolation as the main cause of psychological suffering and, in a highly practical way, promotes the practice of awareness, love, and responsibility as the keys to personal authenticity, psychological nourishment, and self-realisation.
School for Masters
The Humaniversity describes itself as 'a school for masters' in the sense that it teaches people how to become masters in The Art of Being Human. At the core of this is the art of friendship. Authentic friendship is seen as the highest value that a human being can aspire to in life. Expressed in another way, 'Whatever the problem, love is always the answer.'
The Humaniversity teaches by providing extensive and intensive experiential education – the combination of emotional experience and objective helpful information – rather than a mass-downloading of intellectual data and 'borrowed' knowledge from books and lectures. This all takes place in a dynamic commu­nal living environment with a high level of social interaction.
This rich field of personal experience encourages students to explore and ap­preciate their uniqueness, to gain a strong inner wealth of emotional wisdom, to establish a solid foundation for personal relationships and professional prac­tice, and to enjoy a large circle of friends.
Human University
The Humaniversity is a human university. It is concerned with enriching and fulfilling each individual's potential as an authentic human being. Then, in the course of working with people, they can confidently, responsibly, and excellently assist their clients in doing the same.
Vocational Institute
The Humaniversity oper­ates as a non-profit foundation and is registered as a vocational institute in CRKBO – the Central Register for Vocational Education Netherlands.
All your negativity is a reaction to not feeling lovable. Just think of a loving situation in your life, feel it in your heart, and you have learned the art of coming home. You have discovered who you really are.
-Veeresh