Community Experience Program
Living, working and meditating at the Humaniversity campus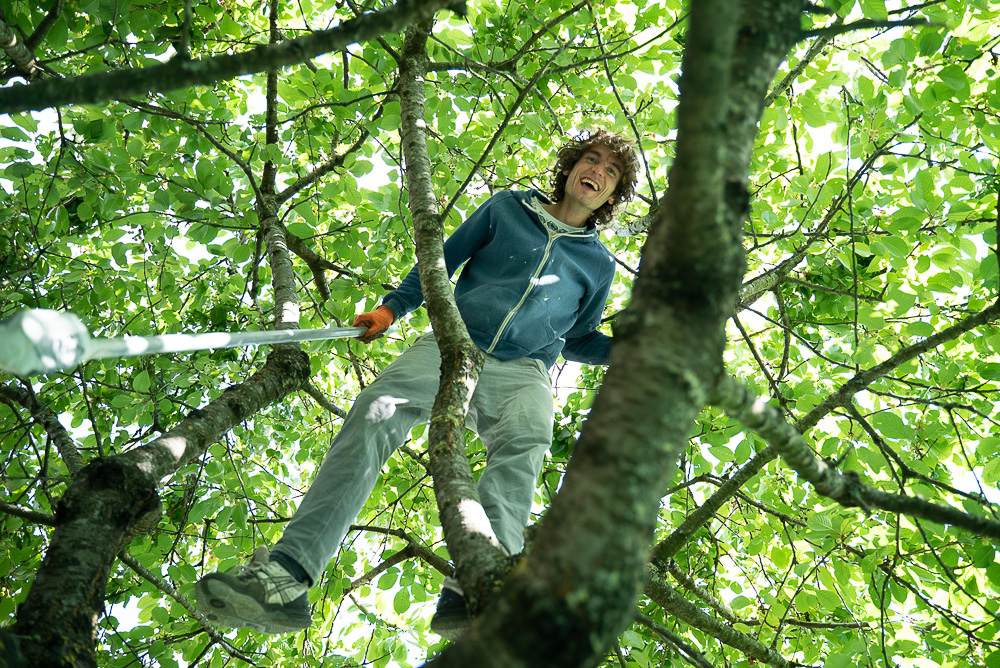 Our community is like an extended family, where relationships and working together are very important. The values we live by are love, respect, care, responsibility, teamwork, honesty and friendship.
As a participant in the Workers Program, you enter a melting pot of people of all ages and nationalities. Living and working with us is peace work in the true sense of the word: We work out all practical problems as well as the personal differences between us. You will experience that deep down we are all the same, that love is always the answer, and that friendship is the key.
The Program
You will be working in the area where you have skills or in the department where help is needed to support the needs of the community. This could be maintenance work, gardening, cleaning, computers, cooking, whatever. In addition to sharing your skills, you also have the opportunity to learn something new in an area where you have little experience.
Work as meditation is one of the pillars of the Workers Program. Becoming aware of how you are working, rather than just of what you do, brings a new dimension to your life. Everything you create becomes a mirror of who you are. Putting your full heart into what you do, not because you have to, but because you care, shows that you are a responsible and loving human being. Work is nothing but love made visible.
You can join in a selection of meditations and sessions from the extensive Humaniversity program. Several times a week you can participate in the Dynamic Meditation in the morning. Once a week you join our famous AUM Meditation together with the rest of the community. During the daily lunch-break you can hang out, go to the village or take a siesta. Often, people also follow an activity they enjoy, such as: going to the beach, meditating, going walking or jogging in the dune nature reserve, exchanging individual sessions, playing games or making music, etc. You will have a regular sharing circle together with the other workers.
On many evenings during the week, we offer classes that you can join, such as meditations, bioenergetics, massage, creativity, Osho-Do class (martial arts), and more.
During workshop nights the Boozeria, our house disco, is usually open. At the end of a workshop there often is a relaxed, social hanging-out in our Coffee Lounge.
On your weekly day off you can go for a hike in the extensive dunes around our campus, go for a bike ride or go into Egmond aan Zee itself and enjoy the delights of this tourist town. 5 minutes walk from our house is a beautiful beach. Daytrips can easily be made to Alkmaar, which is the closest city, as well as to Amsterdam.
Who is the Community Experience For?
Anyone looking for an uplifting and challenging experience in their lives will benefit from the Workers Program. It is especially suitable for people who:
Like to work in an environment of friendship
Are looking for new friends and loving connections
Like high energy and excitement
Want to grow and expand their capacity for happiness
Share our passion for creating a better world
Need a new and positive direction in life
Practical Information
We highly recommend that you participate in our Tourist Program before joining, or at least a week-long or weekend workshop. Then you will become familiar with Humaniversity Therapy, be able to fully integrate as a member of the community and get maximum benefit from all that our community has to offer.
If this is the first time you come to Humaniversity, you would need to book an Interview Session with one of our therapists to see if this program is a good match for you, and how you can benefit the most from it.
Duration of the program is from 3 days to 3 months.
Contact us for more information.